Fortune Cookie - Demo v.1
A downloadable game for Windows, macOS, Linux, and Android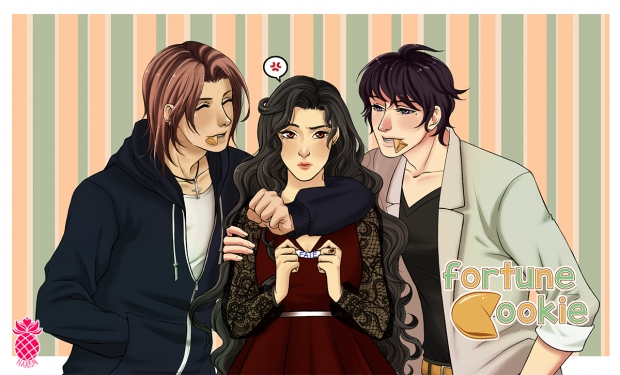 "Vanitee Sinclair is a popular college student known for both her beauty and brains. But like the saying goes, appearances can be deceiving. In reality, she is a sarcastic, judgmental, and an egoistic person who doesn't care about anyone besides herself. One unfortunate day, in a moment of weakness, she is tempted to cheat on a test. All falls into chaos as she is caught by a classmate. What will she do now that her reputation of being perfect is in the brink of being revealed as nothing but a hoax?"
"I officially hate my life." - Vanitee

Fortune Cookie takes place at Fas Adamo University, a school known for only accepting the most talented and intelligent students. You will play as Vanitee Sinclair and make decisions for her throughout the whole game.
---
June 19, 2015: As the title says, this is just the first version of the demo and its purpose is to introduce the plot and characters of the game. Another demo will be released when finished. It will have a longer demo route for the love interests, more characters who will play important roles for each route, and graphics that were not included on the first demo.
Download
This game is currently unavailable